Irene MacWilliam
Year and Peace Quilts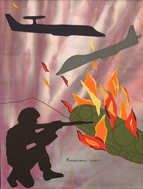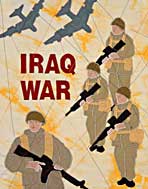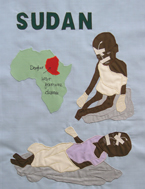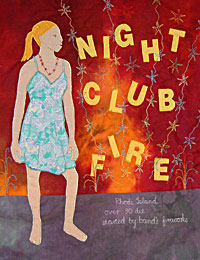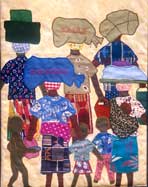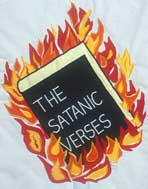 Panels from some of my Events of the Year Quilts

Since 1986 I have been making Events of the Year hangings.

Each quilt portrays 19 events, the 20th panel shows the year. The hangings measure 216 x 140cms. Each quilt has an accompanying file of newspaper cuttings.

Year and Peace Quilts have been shown in solo exhibitions at Quilts UK, England 1996, Irish Linen Centre, Lisburn Museum 1996, Festival of Quilts, Birmingham 2004, Armagh County Museum 2005; together with a retrospective show of my work. In 2012 the 26 year quilts were shown in Tower Museum, Londonderry/Derry Northern Ireland and Donegal County Museum, High Road, Letterkenny, Ireland.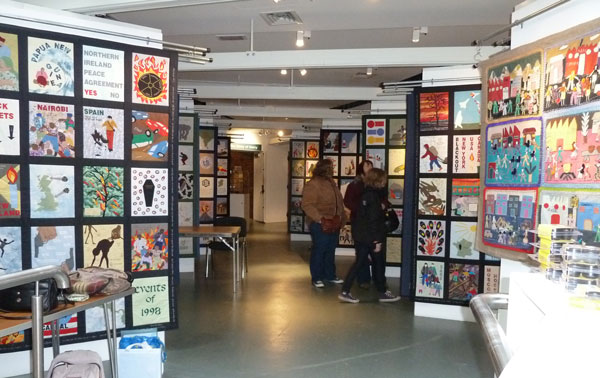 http://cain.ulst.ac.uk/quilts/exhibit/followup.html#present
---

If anyone would like to use them for exhibition please contact me by email.

Click year to see image
2012 ... I have been lazy and so no photos yet

Other hangings related to my year quilts are Children on the Edge ----- The Disappeared ----- Global Warming ----- Japanese Earthquake ----- life Goes On ----- Lost Children of War -----


Peace Quilts

Peace Quilt 1 is made of 4 panels that contain 3116 pieces of red fabric. Each piece represents someone killed in The Troubles in Northern Ireland between 1969-1994.

Peace Quilt 2 uses morse code and semaphore in a plea for Peace.


Peace Quilt 1 ---- 230 x 150 cms